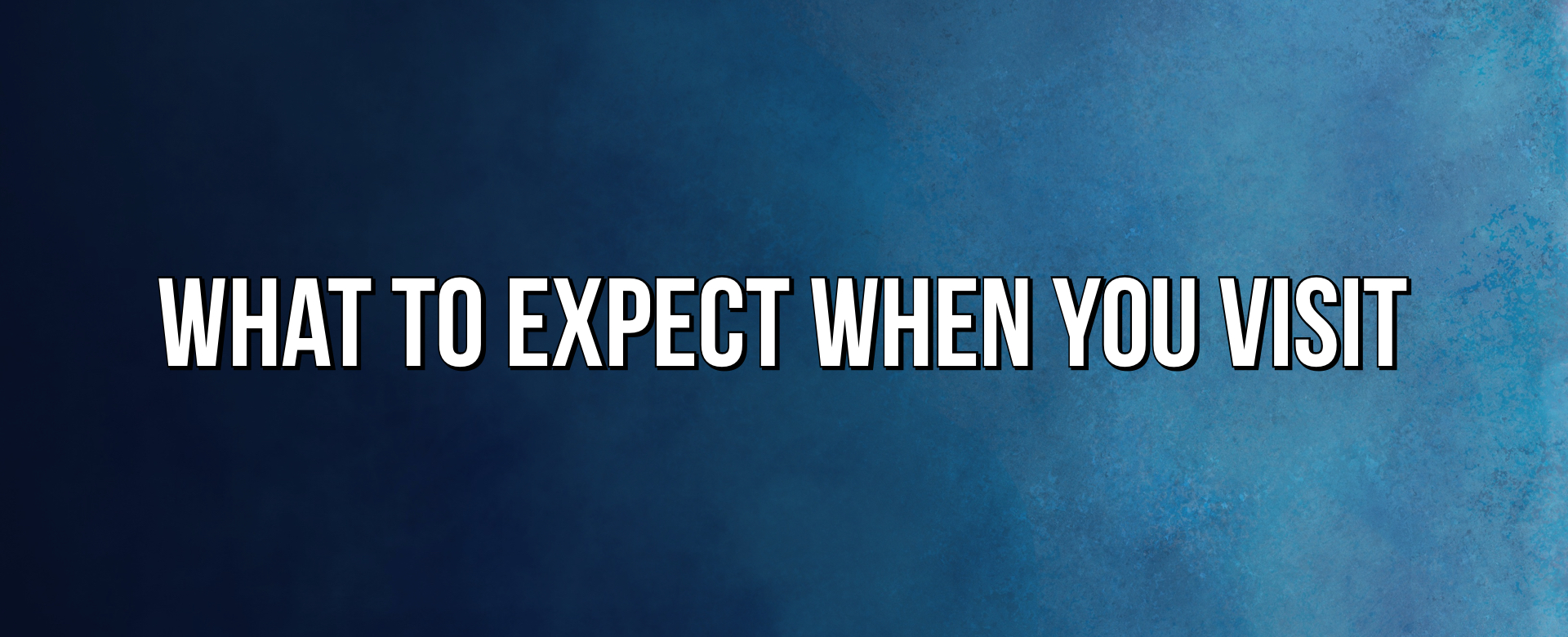 FROM THE MOMENT YOU PULL INTO THE PARKING LOT, YOU'LL BE MADE TO FEEL AT HOME.
Look for the GUEST parking spaces in front of the main building.
As you enter the building, you will be met by a friendly face who will be ready to give directions or answer any questions you may have.
If you have infants, pre-school children or elementary age through 6th grade children, you have the opportunity to use one of our Children's classes during this time. There is the Nursery located in the main worship building at the back of our Auditorium
.
From 1st grade to 6th grade we have our "Adventure Point" Building located behind our Worship Building, there is a pathway from our auditorium to the Adventure Point building. This is where your children can grow and learn from the word of God that is being taught at their level. These options are available to you if you wish to use them. There is also a Mothers Room located inside of the women's restroom in the auditorium.
Our prayer is that you will truly meet with God. From the moment you walk in the door, until the moment you leave, we are committed to a Biblical, compelling, challenging and life-changing time of worship to show you the love of God!